Tube filling automation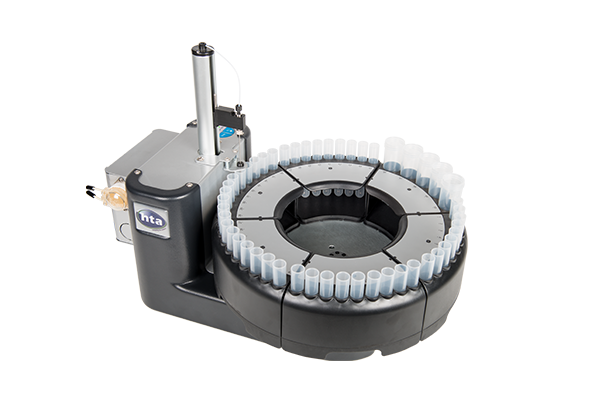 ​The collection of samples or reagents from a recipient and the dispensation in several smaller supports is a standard routine many laboratories have to face. Agar plates preparation, sample collection from reactors or vials preparation in the food industry are typical applications of this routine.
Traditionally, many laboratories have relied on the unwieldy and time-consuming method of manually filling sample supports. This tedious and error-prone process makes it challenging to match high-throughput needs.
In a situation where repeatability and standardization are key factors to get valuable results, automation provides the right solution. These intensive processes can be automated by HT1500U , providing accuracy, versatility, and reliability. An automated system eliminates concerns associated with variations caused by human errors and automates all repetitive protocols.
In addition, an automated tube filling instrument offers a high confidence value, to meet or exceed regulatory standards and to satisfy growing process control expectations regarding delivered volumes.
A rotating carousel and a fixed arm provide the maximum simplicity such as automated system can provide: easy and immediate installation, maintenance reduced at its minimum and a working process simplified. Just load the carousel with your empty sample vessels and press start. HT1500U will take care of filling all the vessels freeing the operators for more valuable tasks.
HT1500U is designed for dispensing from free-flowing to low viscosity liquids into different types of containers: the carousel supports a great range of sample vessels, such as tubes, vials, bottles or even petri plates. Having you particular sample support to fill, just let us know and we will find the solution for your application.