When it comes to designing and manufacturing robotics solutions, there's no company more dedicated, experienced and knowledgeable in the scientific industry than HTA.
We offer an extensive collection of analyzer front-ends and sample preparation workstations designed specifically to fit applications in analytical chemistry, life sciences and clinical laboratories. This even includes Gas Chromatography, Liquid Chromatography, Mass Spectrometry and Spectroscopy.
In 1991 it all started in the GC and GC/MS sector, where we provide the widest range of autosampler models available on the market, including all of the popular injection techniques such as liquid, headspace and SPME
Our fastest growing business line however is our sample preparation workstations. These provide automatic sampling preparation which includes liquid handling, filtration or purification steps (including Solid Phase Extraction), vessel handling (weighing, capping/uncapping, and vortex), identification (BCR and RFID) and sample conditioning (cooling and heating).
If you're looking to boost the productivity of your lab, look no further than premier an HTA automated device. Manufactured in Italy under a certified UNI EN ISO 9001:2015 and UNI EN ISO 13485:2016 quality management systems, our products are made available worldwide through our distributor and OEM partners.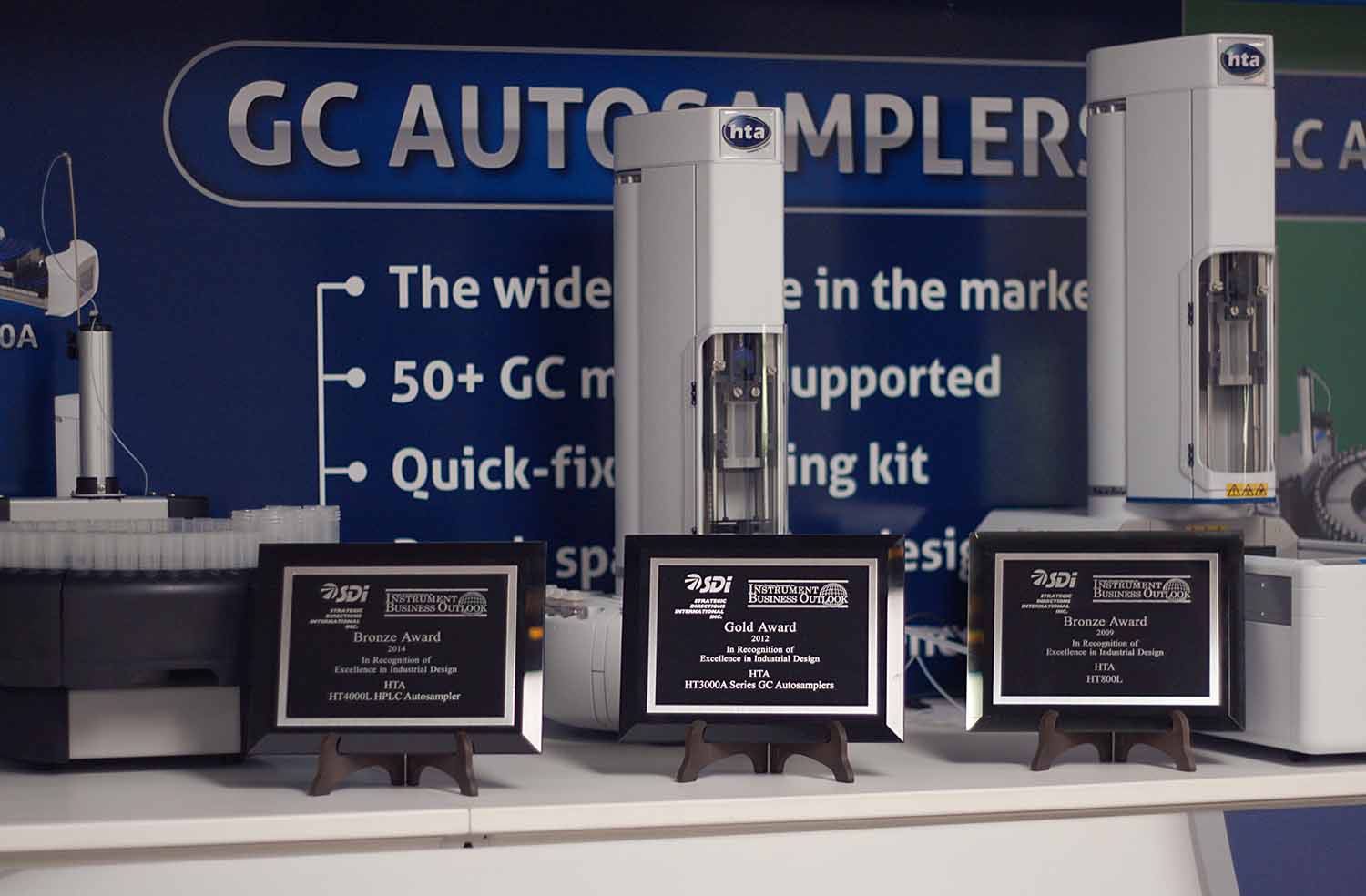 In recognition of excellence in industrial design:

IBO Design Award: 2009 - Bronze
IBO Design Award: 2012 - Gold
IBO Design Award: 2014 - Bronze