Cooled IC Autosampler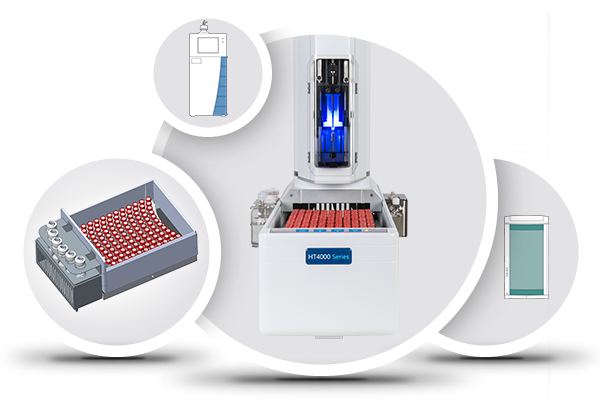 ​Do you need a thermostated IC autosampler for your Ion Chromatograph? HTA offers the perfect solution for you.
HT4000L can be properly configured in a biocompatible version, that features a PEEK injection valve and PEEK loop, to be suitable for both anion and cations analysis.
Cooling option can be purchased immediately or in a second time, in case the need for thermal conditioning comes afterwards.
Custom racks can be mounted on HT4000L to fit with different kind of applications involving different kind of sample vessels.
Sample dilutions and derivatizations are also automatable by HT4000L just before the injection into the Ion Chromatograph for a full automation.
Contact us to get more about all the available solutions we can offer you for Ion Chromatography automation: you will be impressed by the affordability of HTA autosamplers!