HTA introduces the first headspace autosampler powered by AI capabilities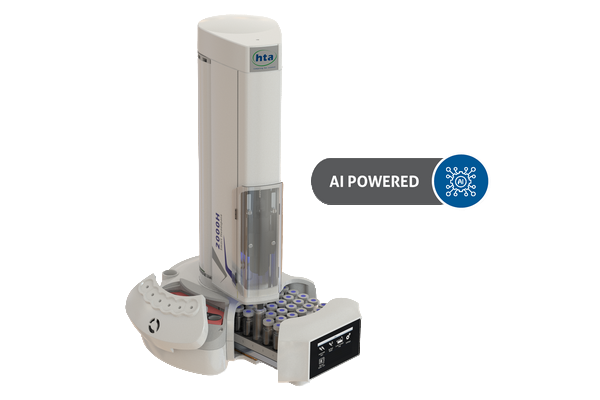 ​HTA is proud to announce the release of the 2000H series, the first headspace autosampler in the market powered by AI capabilities.
With the release of this new series of headspace GC autosamplers, the HTA technology advantages versus competitor's products have been widened and new effective gain has been brought in terms of intuitiveness and analytical performances.
After the recent release of the HTA liquid GC autosamplers empowered by AI, with the launch of this brand new 2000H series, the AI functionalities advantages can now be extended even to laboratories running headspace applications. In particular, thanks to AI, 2000H series offers: self-diagnostic tests that enable predictive maintenance strategies, continuous optimization of the workflow, extended flexible working style, automated consumables tracking and a smart and immediate connection with service by usage of dynamic on-screen QR code.
2000H series assure the highest operational flexibility. It can in fact fit all GCs and GC/MSs and, thanks to the HTA exclusive quick-fix mounting kit, in less than a 5-minute you can move HTA autosamplers from one GC to another, swap or share HTA autosamplers among several GCs.
But that is not all: 2000H series features also the lowest cost of ownership, being the greenest solution for the planet. It has been in fact designed to conserve electricity, gas, and any valuable resources, which allows you to save money while being environmentally responsible.
Discover more about each one of the three available models on the dedicated webpages!